Bath Refinishing and Reglazing Kelowna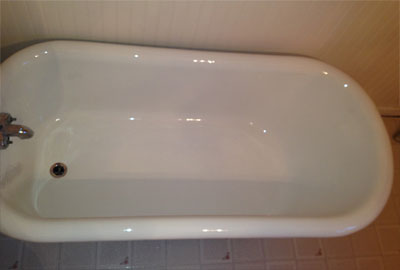 Kelowna city is located on the Okanagan Lake in the Okanagan Valley. Kelowna now ranks as the 22nd largest metropolitan area in Canada. With this city's rising population and housing repair costs going up, who can afford to buy a new bathtub, shower or tiles ? At Kelowna Perma Shine Bath Refinishing we can take your stained or damaged bathtub, shower, or tiles and in the matter of a few hours have it looking like new.
Perma Shine Bath Refinishing is an owner / operated business headquartered in the sunny Okanangan Valley situated in B.C.'s southern interior. We have been in business over 20 years and have recieved extensive training in the Bath Tub & Tile Refinishing Industry.
We serve customers all over the Okanagan Valley including Kelowna B.C. Our Kelowna satisfied customers absolutely love our product and recommend it to their friends.
If you are only just finding out about us and have any questions at all please do not hesitate to contact any of our refinishing experts.
We also serve Kelowna, Vernon, Penticton, Osoyoos, Salmon Arm, Kamloops, Revelstoke .