Perma Shine Bath Refinishing Offers Many Quality Services...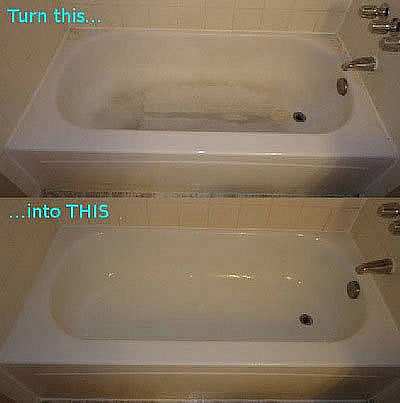 Many people do not realize they need not renovate their bathroom in order to get a new Bathtub. This can be very expensive, time consuming and inconvenient. Consider that for a fraction of the cost of replacement we can refinish your Bathtub, Shower, and Wall Tiles to "like new condition".

Or perhaps your fixtures have been accidentally chipped or damaged.... No need to panic, we can repair the damage in most cases in just a few hours.
We also have a superb and very popular Non Slip Finish we can apply to the bottom of your Bathtub or Shower and then you can do away with your rubber bath mat forever ! The finish will never become faded or dingy looking, even many years later the finish will remain "like new".
The hospitality industry is one of our specialties.Call one of our friendly knowledgeable staff for a free consultation. We can save you thousands of dollars on your renovations, as well as prevent weeks of down time which translates into lost revenue.